Warehouse
ControlPay supports customers on a global scale with the management of their warehouse costs. Warehouse costs are often prone to many different set-up depending on the size, country and provider that is taking care of it. ControlPay makes sure that costs are well managed and updated in the Freight Audit platform and ensures electronic invoicing by the warehouse providers. The business intelligence module delivers full insight in the different cost items. Cost allocation can also be automated for warehousing cost which is often an additional value.
Logistics Visibility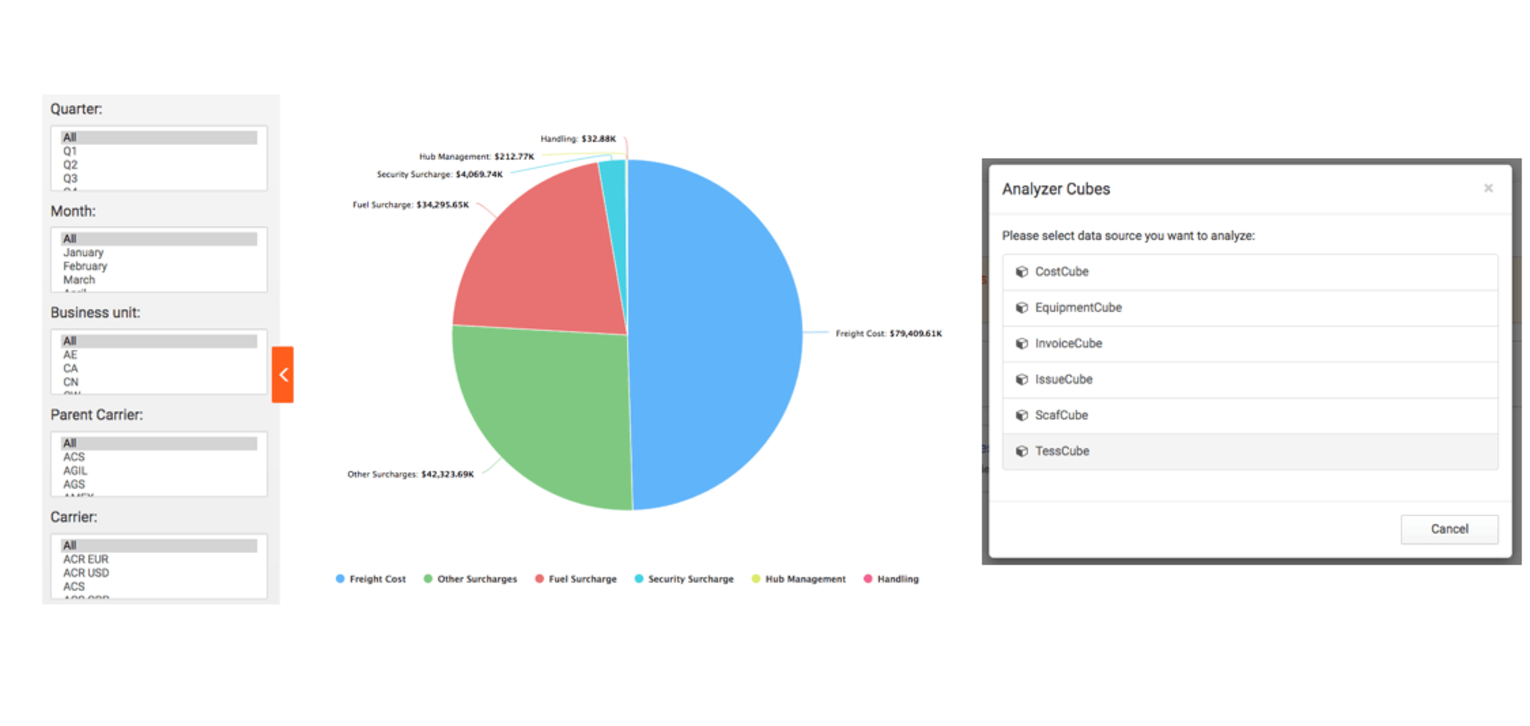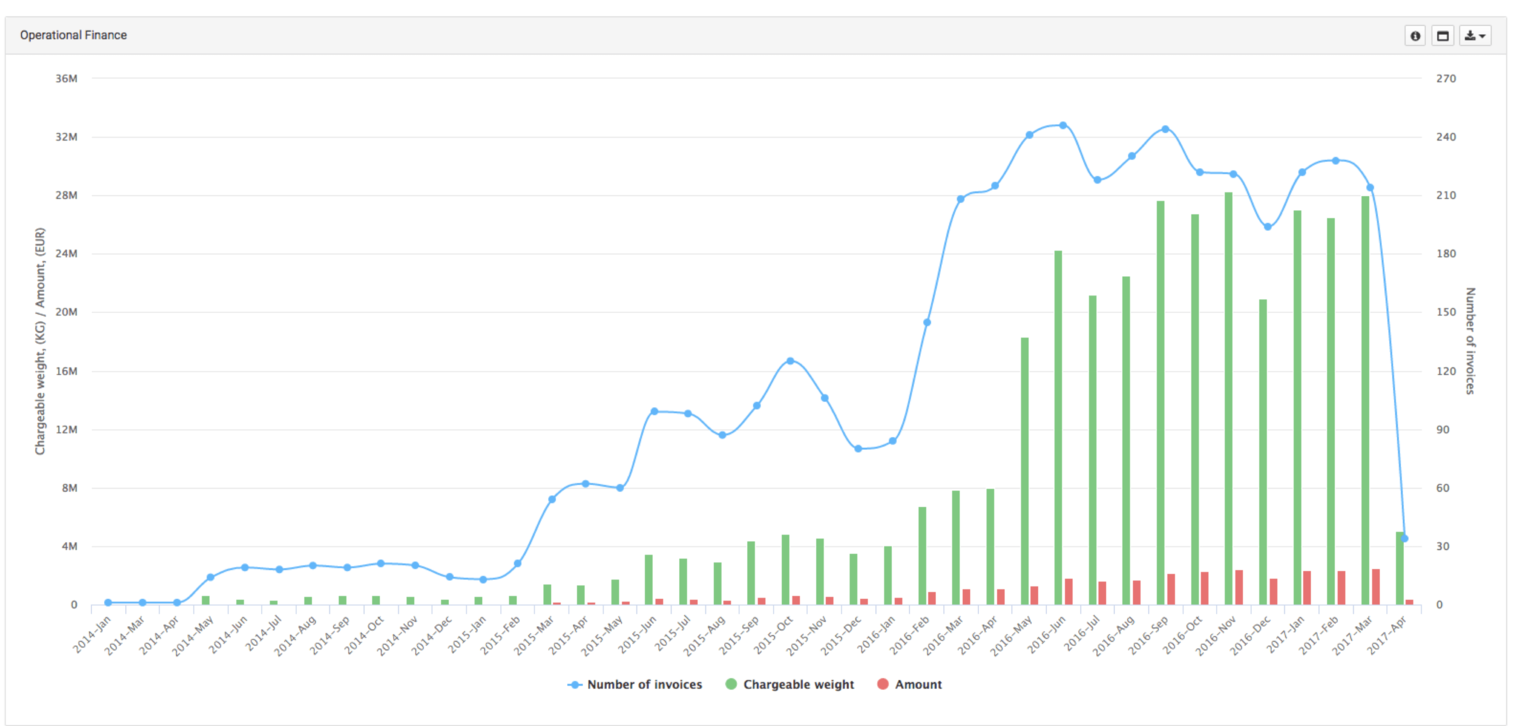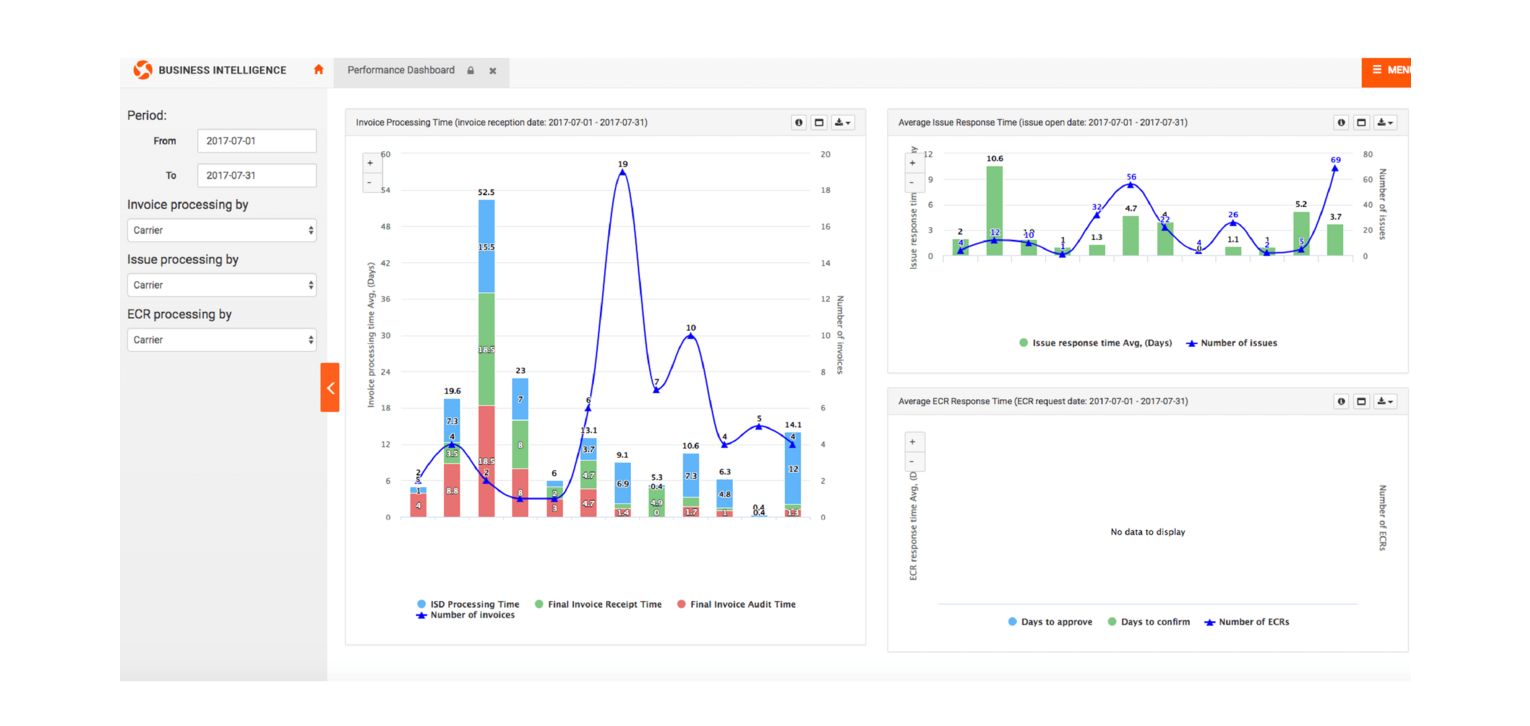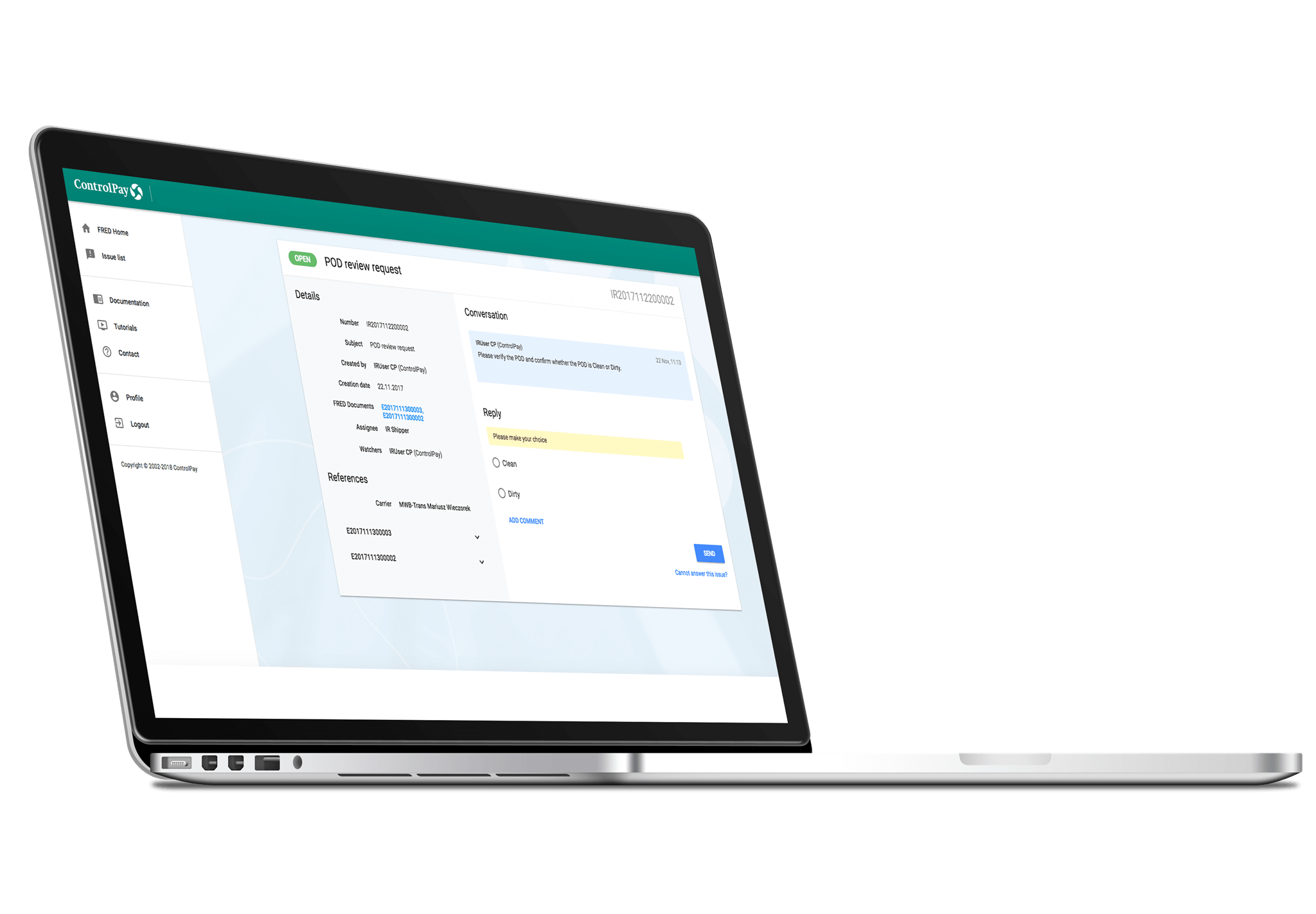 Do you have a specific question about our system?